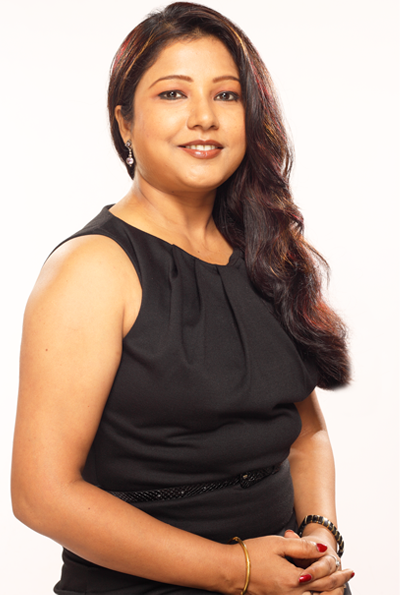 Founder, WADe Asia, WADe India, www.wadeindia.com
Chief Editor, Surfaces Reporter magazine & www.surfacesreporter.com
Director, Bigsea Marcom (I) Pvt. Ltd., www.bigsea.in
Vertica Dvivedi is an entrepreneur from New Delhi, India, involved in magazine media, special events, market research and promotions.
Her early story about starting of entrepreneurial journey was published by Jack Canfield & Juhi Rai Farmania for Westland in one of the Chicken Soup series, with the title "Passion Unstoppable". She came to New Delhi with a backpack and a dream to run her own company. This year, she was recognized with Hafele ORBIS Award for being the Hafele "Woman of Influence 2017". In November 2017, she was declared winner of the Photo Journalism Award by A3 Foundation in Chandigarh through a nationwide competition.
Achievements & Accolades:
Winner of Photo Journalism AWARD byA3 Foundation, Nationwide Competition, Chandigarh
Received "Exceptional women of Excellence 2017" by Women Economic Forum
Recipient of Hafele ORBIS Award for being the Hafele "Woman of Influence 2017". Click here
Recipient of Indian Women Achievers Award in 2017 by National Summit for Women, organised by Anchor Media. Click here
Recipient of COWE India Excellence Award in 2016. Click here
Vertica has been conferred with the 'Women in Journalism' award by Rajasthani Academy in 2015. Click here
In 2013, she was appointed as Jury for IIID Panasonic Anchor Awards (North & Central region) for selection of Nation's Best interior designs. Click here
Speaker & Mentor at Vrutti to address owners of Women Owned Businesses studying 'Entrepreneurship Development' Programme'; also speaker at COWE and Moderator at various platforms including Idea Designed & Executed (IDE), Talk of Town etc.
In 2012, one of her life incident as a small town school girl trying to step into the big world of business was published by Westland. It was among the collection of inspiring short stories for would-be entrepreneurs.
Guest Lecturer at National Institute of Fashion & Technology (NIFT) New Delhi. Click here
In 2016, she was in news for founding WADe India – a special platform dedicated to Women Designers. Doing something meaningful which was beyond business has given her immense satisfaction. The initiative was highly appreciated.
Vertica has done senior management program from IIM Calcutta. As a young explorer who never wishes to retire, she is an avid photographer, designer, amateur singer and a globe trotter. She loves to study financial statements of companies and enjoys interacting with passionate & visionary entrepreneurs. Workaholic by choice, entrepreneur by passion, with an infectious enthusiasm for life is how her friends & associates describe Vertica Dvivedi.