How can artists lead us towards a dramatic social change
A speech by Vertica Dvivedi, Women Economic Forum, Guwahati: "I believe art can bring about social change. Thus I wish to use this brilliant platform to address some current issues that need the intervention of artists," she said. For more, read on…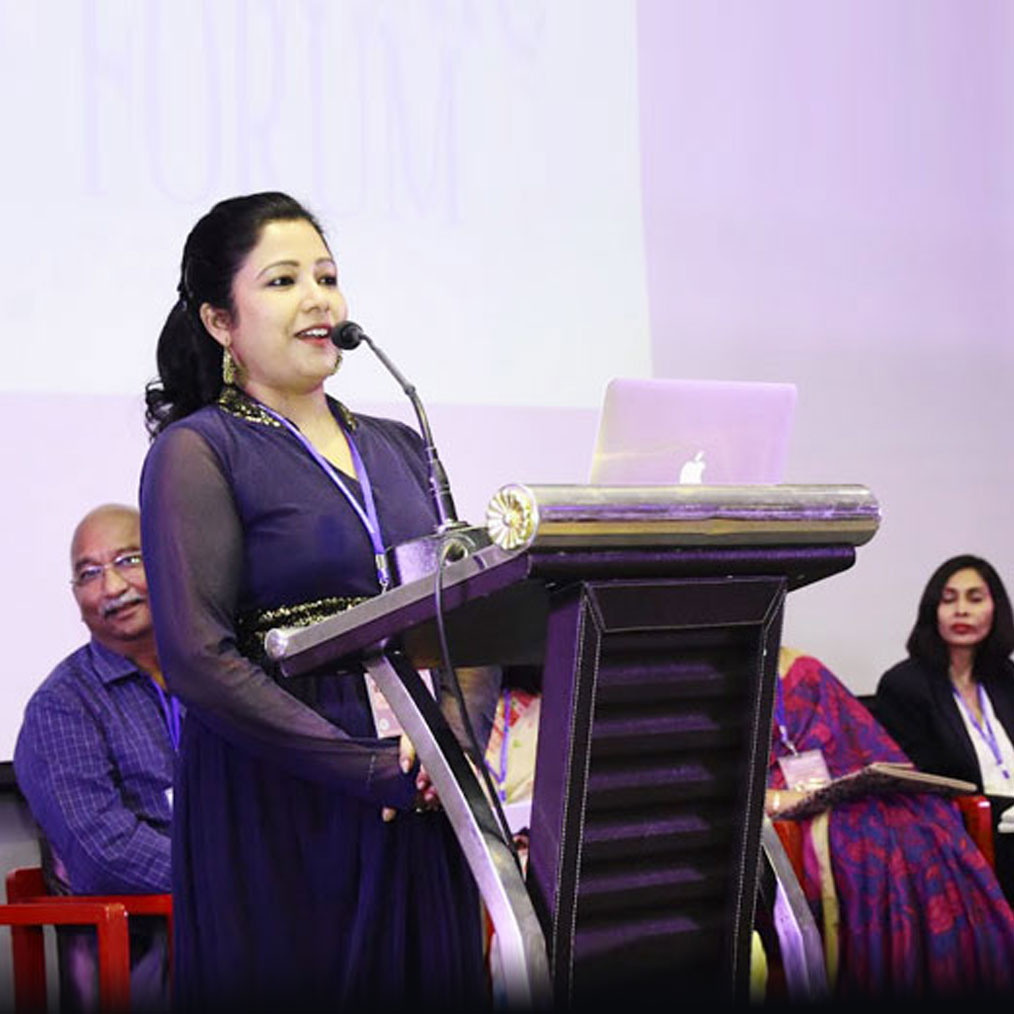 Note: This article is part of the speech delivered by Vertica Dvivedi during the WEF Guwahati program held at the Taj Vivanta on 22nd February 2018
Thank you Women Economic Forum for inviting me to this magnificent platform! It is my great pleasure to be part of this commendable gathering in Guwahati.
I believe art can strongly influence, and hugely impact social change. Thus I wish to use this brilliant platform to talk about art, and address some current issues that need the intervention of artists, for revolutionary social shifts.
From time immemorial, art has been known as one of the greatest tools for social change, the universal language of mankind.
As a society we are reclusive and divided. People do not act or react unless something affects them directly. We become drivers of change when a situation or thought touches us to the core, jerking old notions, shedding all judgments, and we are able to relate to the emotion as our own. Art has the power to do that.
Artists can stir consciousness and spread messages beyond the limitation of languages, borders, caste, colour and religion. There are many classic examples, but one that I can readily remember is the song by Rabindra Nath Tagore:
"Jodi tor daak shune keu na aashe
 Tobe ekla cholo re"
Which means if no one is responding to your call, then march forward alone. This song was written during the Swadeshi movement. It became one of the key songs for anti-partition drive.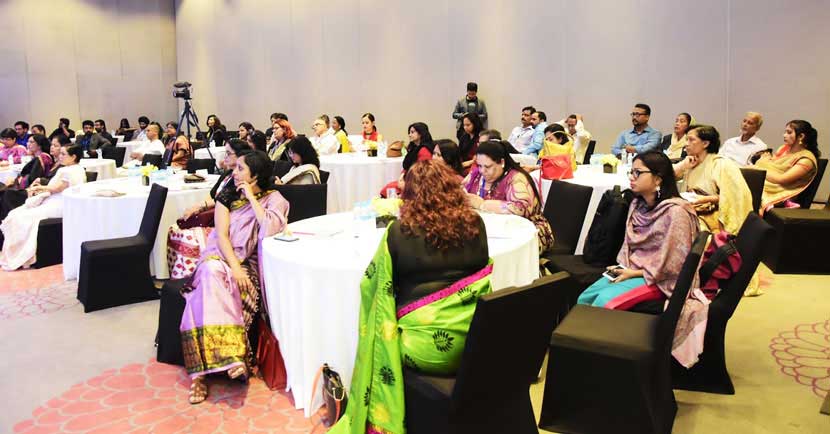 Artists can contribute in dissolving differences. Art can instil warmth in relationships and rekindle hope.This is why I wish, hope and urge that, artists should be included and made a mandatory part of all significant decisions about society, human living conditions, sociology, policies, politics, and environmental issues. Artists must be a part of dialogues with the global and local leaders for considering solutions to the challenges that the world is facing today.
Coming from Delhi, I cannot help but talk about the recent news of the rape of an 8 months old baby girl.
There were a lot of hues & cries after the Nirbhaya incident, however, society in general remain largely unmoved. The strong feelings remain solely with the family or close connections of the victim. I ask, what has the 8 months old done to provoke her relative to abuse her sexually? People try to find fault in women after such cases, but I ask, why did the guardian who is supposed to guard & care turned into a devil to make the little one his prey? She cannot speak so cannot even voice her pain. The baby girl remained motionless for hours in the hospital while the world was curiously asking questions to the mother who works as a maid and had gone to work while the child was abused by the husband of her maternal aunt.
Law can give punishments to criminals, it can breed fear around, but do you think it can do much to change society's mindset especially in a democracy like ours? Law takes time. Art can revolutionize mindsets in significantly lesser time. Artists can bring about movements of change. Our country is blessed with many accomplished artists from various fields. It is time the community of artists is awakened before they can rise to spread conscious messages to society. If artists also take the collective responsibility to spare sometime for the social messages, our coming generation will definitely see a better time.
I am crying out to the artists sitting here and also those listening to me through my talk, write-up or video. Please come forward to help in STOPPING SEXUAL ABUSE AGAINST WOMEN and CHILDREN by creating socially-responsible messagesin the form of poems, paintings, videos, illustrations, books, songs, or any other art form that stimulates& churns the thinking of people, in order to bring the much needed 'mindset shifts' in the society.
I believe only Artists can do this, to stir the minds of people, to bring about a dramatic change. Yes, art has the powerto shake the inner consciousness of people who fail to control their urges and to awaken & set the consciousness on fire, of those who are immune to such happenings.
About WEF
Women Economic Forum (WEF) is an associate of ALL Ladies League (ALL), the world's largest All-inclusive international women's chamber and a movement for the Welfare, Wealth, and Wellbeing of ALL. As a superhighway of 'Internet of women', ALL is a worldwide web of women's leadership, friendship and entrepreneurship. With over 500+ chapters and over 50,000+ members across 150 countries (and ever growing by referral), ALL & WEF together are the fastest growing global network of women where women as also men who support them are coming together to unleash our collective potential in all walks of life.
About Vertica Dvivedi
Vertica Dvivedi is an entrepreneur from India, involved in magazine media, specialised events, market research and digital promotions. She takes pride in being the founder of WADe ASIA, the platform for women architects, artists and designers. She is a design enthusiast and writes about trends, personalities and business. Vertica is the receipient of several awards and recognitions including the ASSOCHAM SME Award, A3 Photo Journalism Award, Hafele Orbis Award and more. She has been extensively written about with her stories published in Dainik Jagaran, Economic Times, Feministaa, Archiparlour Australia, wearethecity, The Hindu, and more. For more, visit www.vertica.in