Challenges I faced as a Woman Entrepreneur – Vertica Dvivedi
For an entrepreneur, challenges are part of life. But for a woman entrepreneur who started in the last decade, challenges were part of every breath! So how I managed? Here is a list of issues and the way outs I adopted…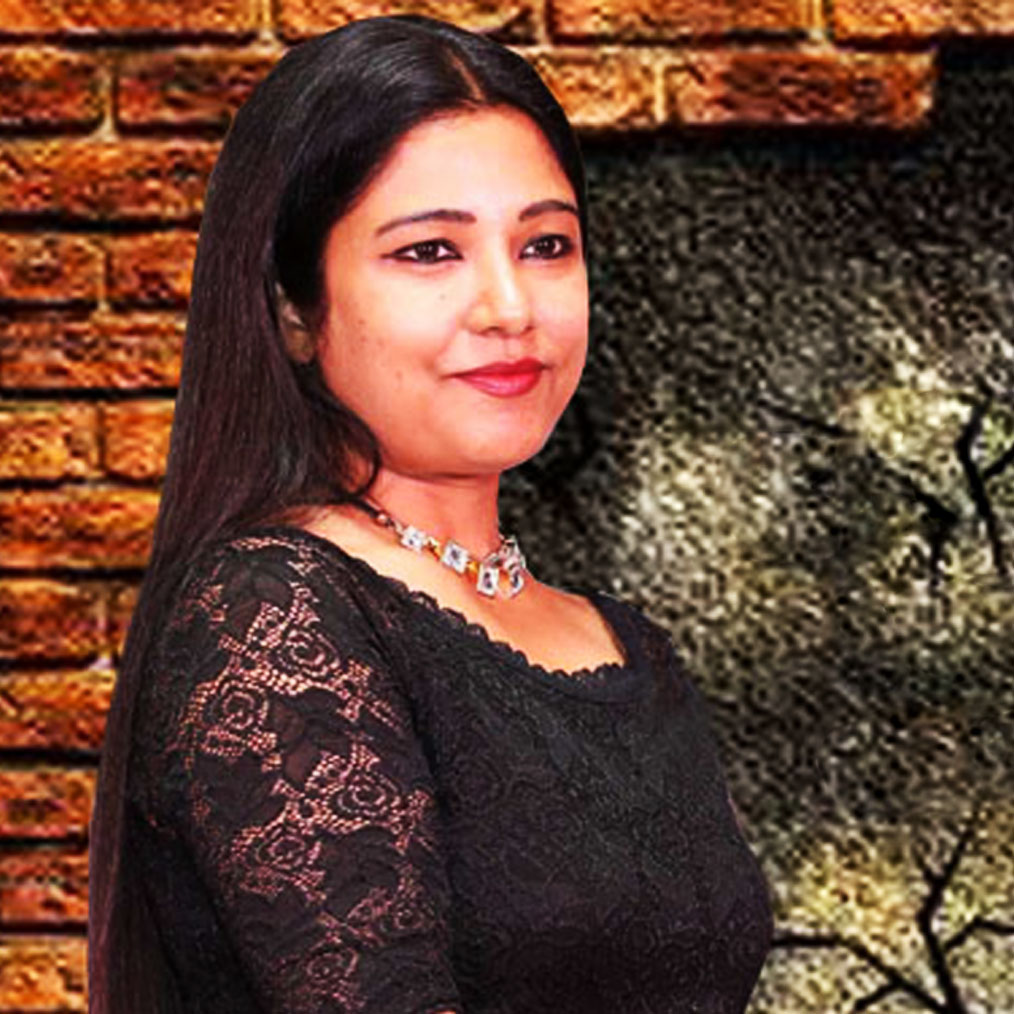 Challenges I faced as a Woman Entrepreneur and way outs

– Vertica Dvivedi, Founder, WADE ASIA; Director, Bigsea Marcom (I) Pvt Ltd, Delhi
For an entrepreneur, challenges are part of life. But for a woman entrepreneur who started in the last decade by coming to Delhi with just a pair of clothes and few hundred rupees, challenges were part of every breath. I had to arrange for a roof above my head after reaching the unknown city Delhi. Knowing that the little money I had would suffice only for  a couple of weeks, back home, I had no one to fall back to as my 3 younger sisters and a little brother were dependent on me. What I do would impact the lives of all of us. This thought threw shivers all over me and I would remain awake sleepless planning for next few days again & again.
Amid all the difficulties, there was a crazy positivity, determination and belief that I will be able to  establish my own business in a city totally unknown and give my family a better life. How I will do that wasn't clear. I thought I will find out how. I was in class XI then, the age in which everything in the world seems possible. Travelling the unknown terrain wouldn't have been possible if I had the slightest idea about the difficulties ahead. I owe what I'm today to that positive zeal and will power, the innocent unawareness of the real world, the spirit of entrepreneurship and the way father groomed us after the death of our mother. He succumbed to heart attack later.
Entrepreneurs are dreamers who create the bridge between their dream and reality with very hard work, smart decisions, switching back & forth between 'what to do' and 'how to do.' Back then, entrepreneurship was not looked up as a choicest profession. There was no question of investors and the word startup didn't start then.
The dream to become an entrepreneur just because of passion was an extremely difficult task. For a small town girl with no family or finance support, neither education nor experience, it was suicidal.
Here is a brief account of some struggles after I was successful in starting my venture. I have also mentioned how I managed the difficulties. Thank you for reading so far… 
My 1st challenge was 'experience'
Not belonging to a business family, I had not even seen how a small shop or office operates. Thus gaining skill & experience was my foremost priority. I decided not to do a fixed job but to try option for being a working/ managing partner. After a lot of struggle, I got an option in a setup that allowed me to operate a wing related to web design. Though money was meagre yet experience was huge. I used to grab work of other people in order to get more challenges, more experience in less time. People thought 'Vertica is crazy' but I knew what I was doing.
My 2nd challenge was 'opportunity'
As I was doing a lot of work, whatever I could put my hands on, a friend offered to get a print magazine designed. Web and print is ocean apart yet I took the plunge and started to design the magazine. Later, a lot of more responsibilities came to me, starting from content writing to communication, to design and to final execution. Yet I was hungry for more opportunity and more work. Little did I know that one day, we will be running a publishing house and how much of value that experience is giving me. I just grabbed every opportunity for work and experience. Money started coming in.
My 3rd challenge was 'finance'
Soon, I was feeling ready to start my own venture. Finance was the biggest challenge then. People did not respect entrepreneurship as much as they do now. Moreover, a young female entrepreneur was something unthinkable for many. Many times, I used to dress like a old woman so that people start taking me seriously. When I realised banks need something against giving something, it was clear that I have to work the way out smartly for the next stage. So the smart step I took was to ensure out-of-the-way work delivered to client and to make my client the ambassador for my next work. Being so reliable that client is fully dependable was the key. We did not have the privilege to choose our clients so had both good and not-so-good experiences. The good ones were more and soon there was more work than what I could deliver alone.
My 4th challenge was 'team'
Living in a small apartment, my one-computer in one room office used to be the bedroom at night. Nobody wants to join a start-up who doesn't have sound backup, no infrastructure etc. I was getting to know this for the first time and I quickly learned the way out. When you are too small and you need talented people, there are only two ways of adding them in your team. One, if they find great promise in you as a leader. Two, if they are getting something 'much more' in experience or salary that others may not give. I opted for number one yet the first ride in adding team was definitely not a smooth one. Soon, it was 2 computers and 2 people and I was glad to double the capacity.
My 5th challenge was 'infrastructure'
As work started pouring in and we were delivering upto our maximum capacity, clients started visiting, so also vendors. My home office was no more sufficient. Renting another place would mean a big amount of money would go for rent while operating in the same place was limiting us. Expansion was more important so we embraced the challenges that would follow. I was working in office and coming back to work at home too. Team expanded and expenses were rising. Continuing like this would keep us in constant 'working & spending mode' so with a strong heart, we decided to buy a space of our own and was ready to face the aftermath. Advertising work needs round the clock working which was difficult from a rented place. Moreover, we needed infrastructure to support us for future. Employees feel more confidence in joining a company which has own office. Clients too find it a trustworthy factor. Getting a loan was tough but we managed and soon shifted to own office in South Delhi. Growth started in full speed.
My 6th challenge was 'limited mobility'
With more clients and growth, there was more expectations as well. That was the time when I faced challenge again as a woman entrepreneur. Most of my clients were in industrial areas in North India and I was finding it extremely difficult even to think of visiting them. Travelling was a challenge so also the time. As a start-up, I was managing my office, team, was working on projects full time, interacting with clients, doing the client servicing and also troubleshooting on every front. A growing business needs more work and to also keep competitions at bay. To shoo off competitions I needed to meet, understand clients requirements and finalise designs with them quickly. I was left with my two legs on two boats and it was a great challenge affecting my business.
On one side, I needed to be at office to manage and execute work. Didn't have enough money to hire people who can do my job. On the other hand, my competitions were comfortably visiting clients, getting work done faster and also pushing me away from business as being a woman traveling around wasn't safe for me, neither did I have enough money to depute people on that job. I thought for long and understood that with two legs on two boats, I won't be able to go anywhere. I do not have another person to row the other boat so it is better that I row one boat in which I am an expert. This way, I will sure go somewhere. It worked (smiling 🙂 and I am so happy that I decided to give my best at work and beat my competitions with 'more than wonderful' work. That was my strength and I used my strength to beat off the challenge of 'limited mobility.' Changing others' mindset is tough so change has to start from self.
My 7th challenge was being the 'female boss'
During job interview, candidates would act as though I know nothing, until I spoke. Even after joining, they would think that whatever they are doing is ultimate, until they would see how I am adding value to every project. Definitely, I always had to work more, tried to be much better and strived to excel. Some experiences with clients, vendors and employees were painful but I believe that was part of the package that came with being a young female boss and entrepreneur. Every woman has to prove before they are taken seriously. And I had my share of proving myself. Today, I am glad about every bitter experience because they have pushed me to be a better person at work. I cried on stage when I received the 1st award in my life to see how people were finally recognizing my work. I enjoy the respect I get today. This year alone I have received 4 awards. Recognitions add more responsibility and I am trying to give back through my initiative WADe Asia for women in design.
My 8th challenge was 'scaling up'
As we were growing, we were continuously expanding. Now the office looked smart & professional. I was thinking how to move to the next level in matters of work, turnover, capacity, infrastructure, team & professionalism, as a good employer, also to increase skills & expertise. Finance was again a challenge, so also every other citerion. The question came banging on my head – what comes first, chicken or the egg? Should I expand work to bring in more money to expand or get money to expand which will bring more work? Getting a loan without tightening the grip on work flow & speed is something I didn't prefer. So, I relooked at the work base of my clients and realised that there are other things @60% related work that they pay for, where our company can work and take market share. So, we focussed on learning & increasing skills for doing celebrity shoots, corporate films, ad films and digital for the same client base without spending extra on new client acquisition. That took us to a new level at work and also expanded our base, turnover etc. While studying at IIM Calcuta in 2013, I realised the business school was teaching some good things which me as a self taught entrepreneur has already been practising since a decade. Anyway, B-school teachings have their own good advantages.
As team was increasing, different departments were set. Co-ordination between team, managing day-to-day troubles were quite gruesome task. Till then another challenge was gripping enough to derail all my efforts.
My 9th challenge is 'balancing work & family'
Having a family meant my attention was divided between work and home. I have deliberately mentioned 'is' since balancing home & work is a continuous lifelong process and I am still immersed in it. When pricky demands start coming in from every side that seeks your attention so desperately, as a woman entrepreneur I felt broken at times, stretched most of the times, and delivering more than my capacity at all times. While the act of learning how to balance family & other aspect comes to every woman, for a woman entrepreneur in the start-up phase, it is much more. For me it was like operating 2 start-ups all of a sudden and both had different demands. I laughed, I cried and I learned. And I am still learning.
I realised that a happy self can only do good work. Taking care of personal well-being is very important, more for a woman because we tend to sacrifice our own needs at the slightest demand in work or by family. Here, balance is absolutely essential. As you sacrifice twice, give yourself the priority third time. Getting support and help are very crucial in the life of woman entrepreneur. I started investing time in my close relationships and ensuring that my family and in-laws are happy. One can manage work stress if one has a stress free family life, and relationships. And I was clear to have external supports, and invest in them, be it maids, office boys, driver etc. I have seen many women trying to do things that a maid can do for Rs.10000/-.
It is important to see things practically and devote oneself to priorities like kids, spending time with family members etc rather than wasting your precious time in doing things which an external help can do. Having a driver meant that I can do some work & thinking while commuting to office. Just closing the eyes for a few good minutes meant so much. Like any woman in a man's world, I refused to discuss work related issues with family. I was not having any opportunity to network outside my work so in a way I was operating in silo and getting lonelier. I realised, we do not need to imitate man in everything. Woman has a different kind of life and personal priorities and we should bring in the strengths. I broke open my inhibitions and started sharing my work and issues, good and bad. As I opened up, I felt better. I even started investing time in a hobby and today, I promote 'have a hobby' to every other woman I meet. My husband Pragath Dvivedi, who is also my partner at work, is my best friend. We lead individual projects but work under the same company. Our offices are different, so also team, accounting, targets, clients etc. That is how we wanted our operations to be.
I have thoroughly enjoyed my journey from coming to Delhi empty handed, to working tireless for gaining experience, to having a small rented flat as home-office, to our own office, to three offices, national to international travel & work, from advertising, to publishing, to events, and now heading for the next…
My 10th challenge is something I am dealing with right now and extremely successful in some of the issues. So, this is something I am keeping for sharing later as it need elaboration. You know, an entrepreneur never stops learning and never stops dreaming… 😊😊
About Vertica Dvivedi 
From being a homeless, wandering in the streets of Delhi with just a dream to become an entrepreneur, to leading multiple businesses today and a significant social initiative to give back to the society, Vertica Dvivedi has come a long way. One story among her many life struggles as a woman entrepreneur was selected by Westland Publishing for their famous book, 'Chicken Soup for the Indian Soul at Work'.
Today, she is devotedly working for the platform she founded for sisters in design & architecture- WADE ASIA. She Chairs the WADE FOUNDATION which is working for Water Awareness through the creation of community for Women Water Warriors.
She is the curator of the vast annual Design and Building Material exhibition Matecia which happens concurrently with WADE at the NSIC Grounds Delhi.
Women and Water are her core areas of working. Besides, she is passionate about helping women learn how to manage crisis and learn scaling-up.
She is also the Co-chairperson of Women Entrepreneurs Committee of PHD Chamber of Commerce & Industry.
vertica@wadeasia.com