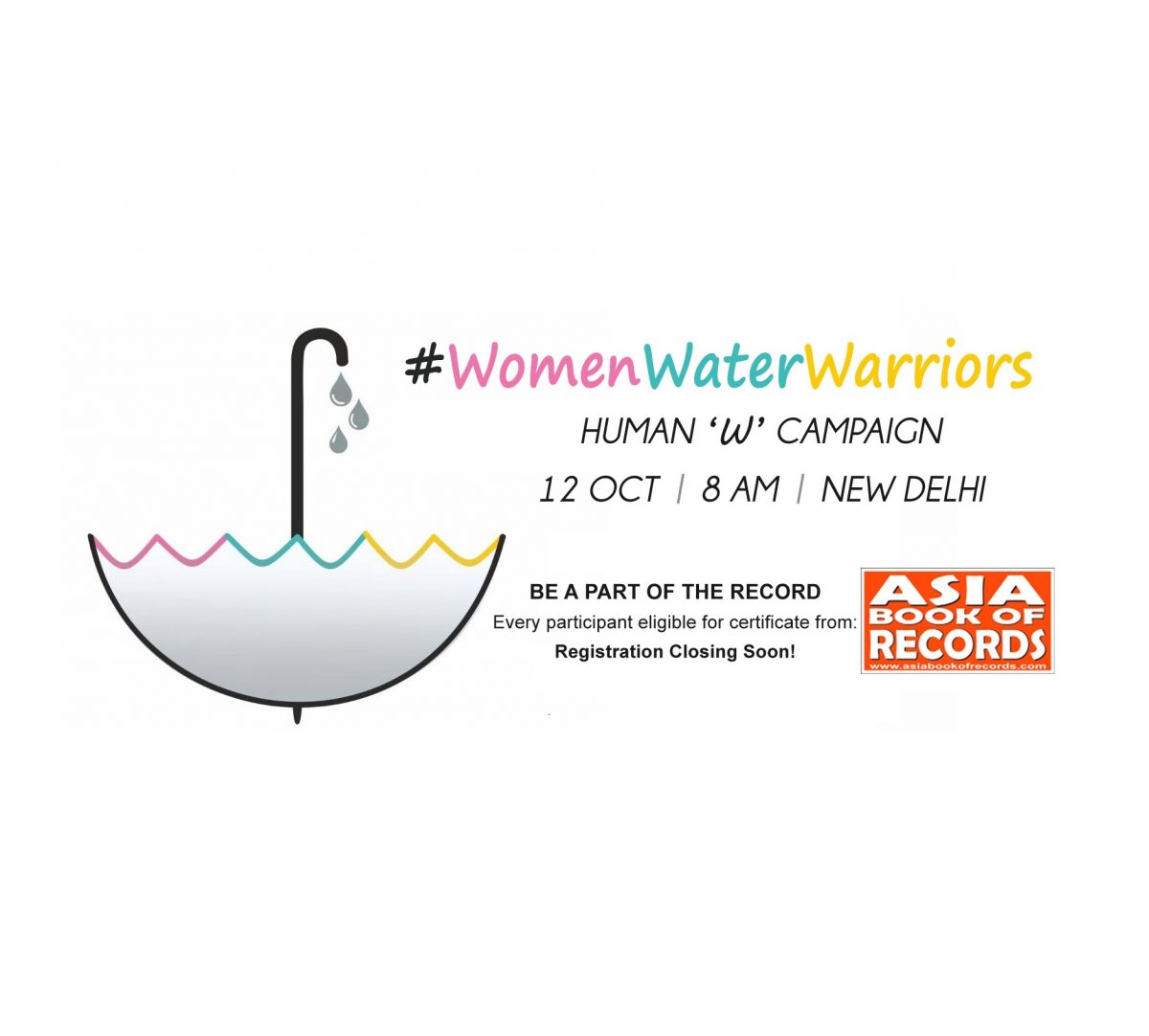 So who is a Woman Water Warrior?
She is a change-maker who joins the mission to be the messenger for water literacy and awareness.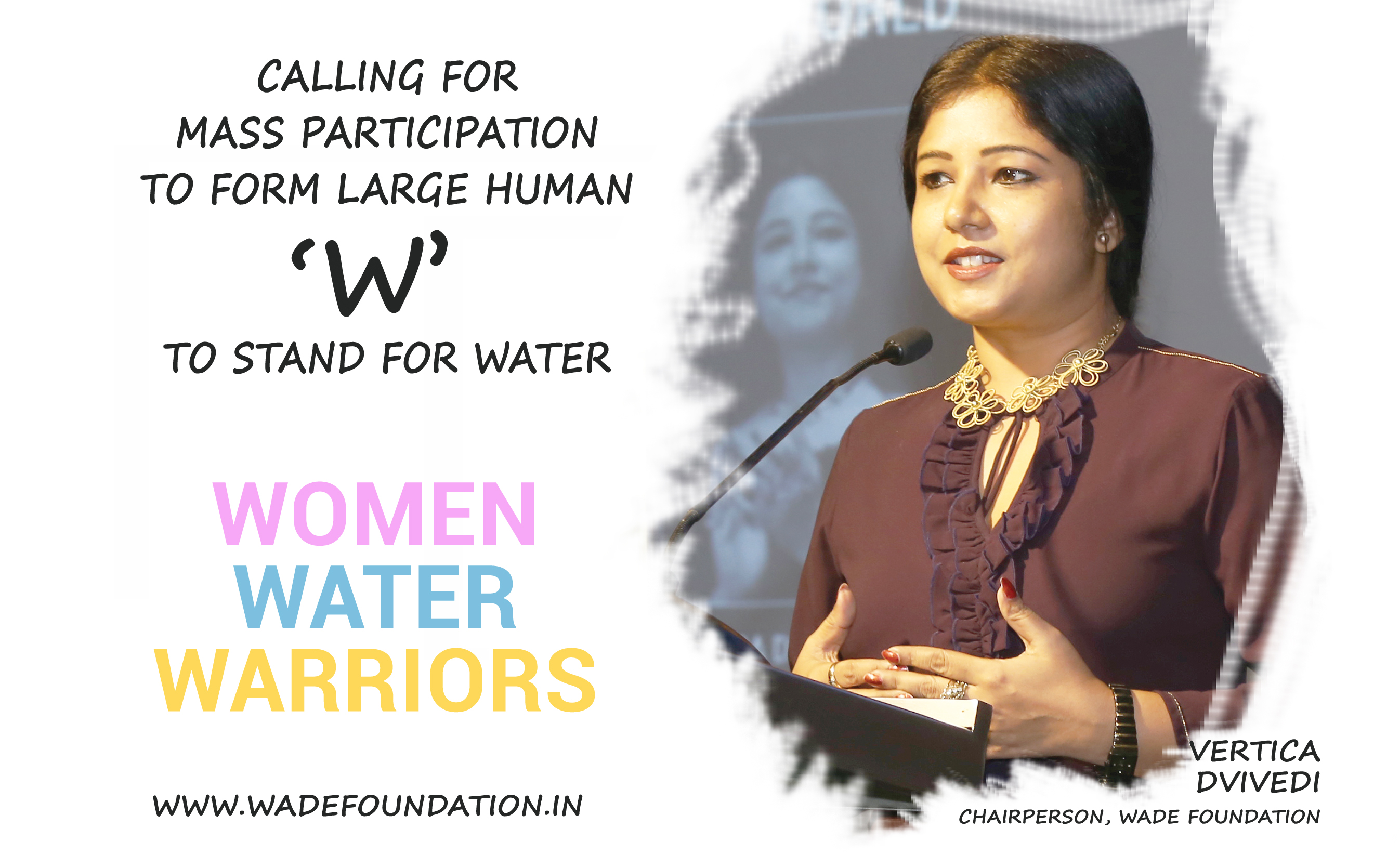 #WomenWaterWarriors Campaign
By WADE FOUNDATION
12 October, NSIC, Okhla, New Delhi
Timing: 8:00 AM
Register Now
All the participant will be eligible for certificate from
ASIA BOOK OF RECORDS
Formation of a large human 'W' by 600-700 women is planned on 12th of October 2019at the NSIC Grounds, Okhla, New Delhi. W stands for #WomenWaterWarriors. The coming together is a pledge to stand for Water Conservation. Registration is free. You can either register individually or as a Group Leader with group registrations.
Researchers warn that in the next 10 years, water scarcity and climate change may displace upto 700 million people. We are today standing at the brink of losing the most precious thing of our lives, 'WATER' without which no life can exist. As per a recent report by the Government of India, Delhi and 21 other cities in India are likely to run out of groundwater by 2020.
Water is a common resource needed by all and the crisis is a global phenomenon. Thus it is important for everyone to come forward to support and work in solving this problem.
In general, women are known to be more sensitive to saving, conservation and handling crises. Women are the best drivers of change. Some of the villages of India where groups of uneducated and underprivileged women have done massive development in making their village water sufficient for agriculture & other use has inspired WADE FOUNDATION to workin mobilizing the urban community of women to drive change across the country. After all, in both rural and urban, women are known to be more involved in water-related activities at home.
#WomenWaterWarriors by WADE FOUNDATION is a pledge to be a messenger of water literacy and to significantly contribute in raising awareness on using water efficiently, reviving water bodies, conserving and rainwater harvesting.
Women can join as Participants and/or Group Leaders while men can join as Volunteers and/or Group leaders. Register here. 
JOIN IN THE NOBLE CAUSE AS AMBASSADORS OF CHANGE FOR WATER AWARENESS.
www.wadefoundation.in