7 Global Trends in Design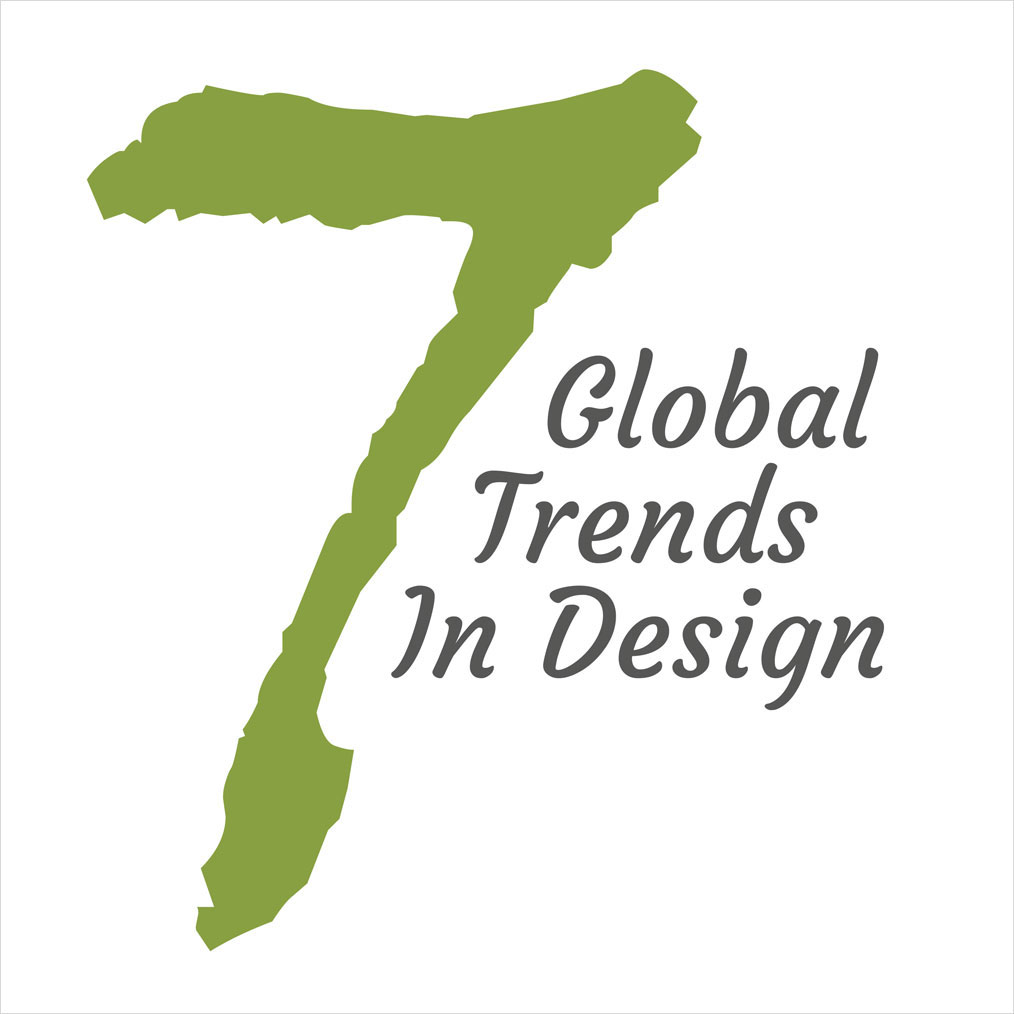 Currently in vogue and some emerging
For myself and my team working for Surfaces Reporter Magazine India, exploration is a part of life. Daily, we come across many new ideas and designs. Some just pop in and out, while a few not only create a lasting impression but also evolve with time. There are ideas that enter the design world like a simple trend and eventually become a part of our life. In this article, I have explored a few quirky trends like 'Minimal Design Maximal Art' and 'Mix but Do Not Match'. Among the rest of ideas, some have the potential for massive advancement, especially, 'Biofacturing,' 'Technology & Design for health & wellbeing,' and 'Self Sustainable Homes' which are currently at the nascent stage of development.
1. Biofacturing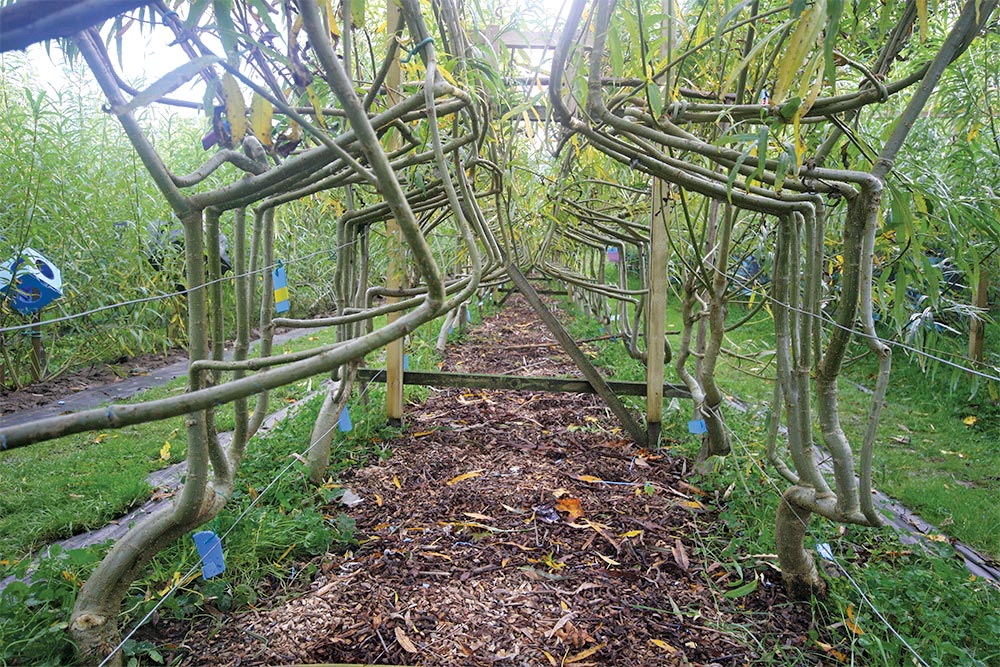 Manufacturing with bio-products along with nature to grow materials and objects is known as Biofacturing. Products are grown to meet the requirement with minimum waste and maximum use. Today, the world is burdened with landfills of waste and materials that need recycling and reusing. Biofacturing eliminates the need for all that and creates products with a negative carbon footprint. Good examples are the lab-grown bio fabrics.
An interesting natural designer product is my favourite 'Full Grown' furniture. Gavin Munro's products are grown just like normal trees, shaped to perfection, and then cut out to be a functional piece. Likewise, Eric Klarenbeek in The Netherlands is experimenting with 3D-printing of mushrooms. Once it is full-grown and dried, it turns into a structural, stable and renewable material.
2. Minimal Design Maximal Art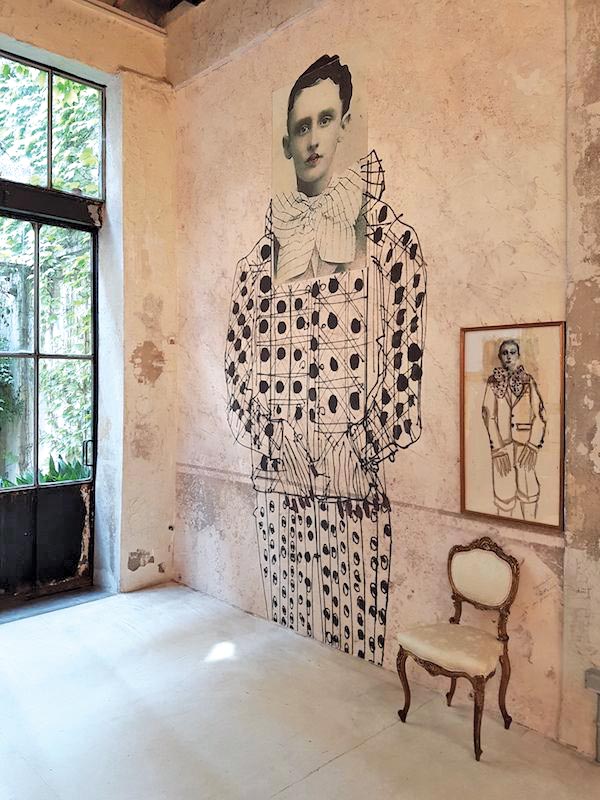 Minimalistic has been running as a trend for a long time. Some people in between experimented with 'maximalism', especially in the hospitality sector, to create differentiation, however minimalistic still tops the chart. This time in Salone del Mobile. Milano, I observed a lot of minimalistic design setups with art becoming the centre of attraction – basically, art doing the talking for the interiors. An important aspect to note is that art may not be just for the sake of art but relevant functional objects/designs which are serving both the roles. Minimalistic continues to be in, while with it maximalism is making a re-entry, puncturing to make a place within a minimalistic design.
3. Self Sustainable Homes OFFER Infinite possibility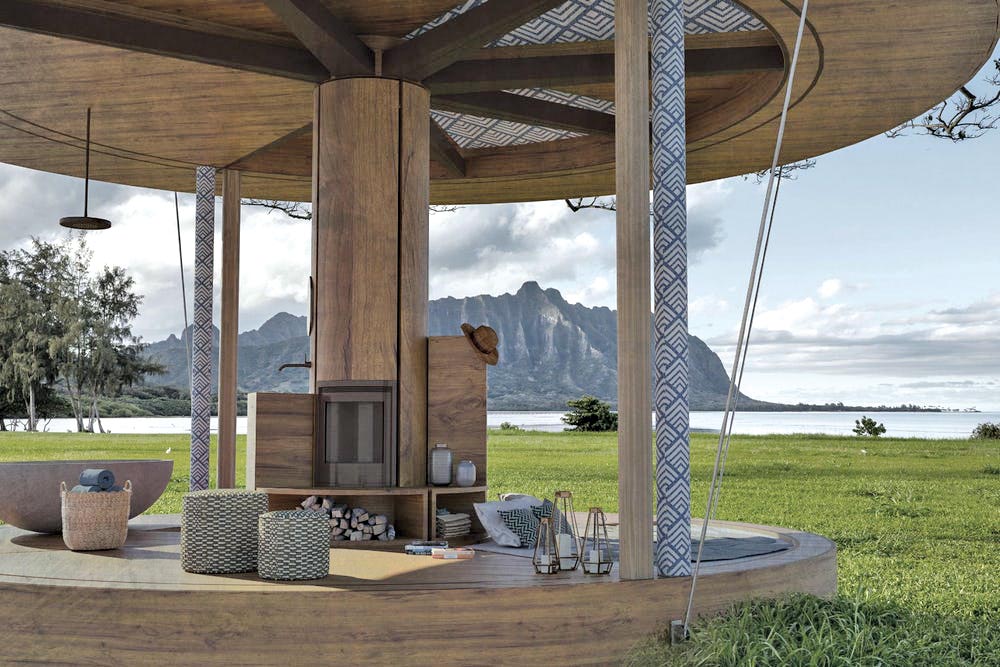 A Roman poet Horace once wrote:
"This is what I prayed for,
A piece of land – not so very big,
with a garden and, near the
house, a spring that never fails,
and a bit of wood to round it off."
Those words though are from 30 BC, about 2000 years ago, still, strike a chord with what human beings ultimately seek in life. Nowhere in the poem has the poet talked about extracting the maximum. Extracting the maximum from work, life, nature are the outcomes of modern competitions and measurements of today's success. The words 'not so very big,' and 'a bit of' touches my heart and tells volume about what the world needs to stop and notice. Thankfully, designers are addressing this issue with 'design'.
This project is by Ar Beatrice Bonzanigo from IB Studio which shows a transportable home with 20 different configurations. Look at the amazing possibilities it has opened up. This customised house occupies 27 sqm and is designed to be placed just anywhere.
I am feeling so 'fixed' after looking at this super 'flexible' home design. This patented project has two bedrooms, bathroom, kitchen, a living room and even a terrace! Solar panels and rainwater management for water completes the setup.
4. Mix, but do not Match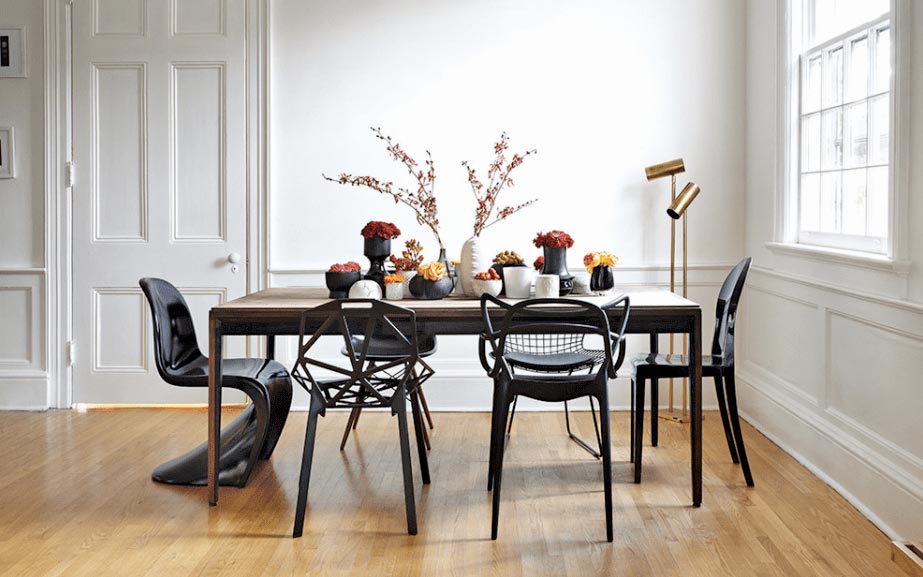 An exciting trend indeed! I witnessed various designs which compel you to stand and watch for some time as you find something is out of place initially. For long we have been seeing a lot of mix and match, be it in designs, patterns, colours etc. But this time, I saw people are mixing, but not deliberately matching. Amidst chaos, you see harmony; your eyes align with the design, and you feel "It's ok. In fact, it's different and good!" I am keen to try something like this!
Somewhere even amidst chaos, you see connectivity and harmony as individual elements or as a collection of different designs; your eyes align with the design, and you feel "It's ok. In fact, it's different and good!" I am keen to try something like this!
5. Technology & Design for Wellbeing & Health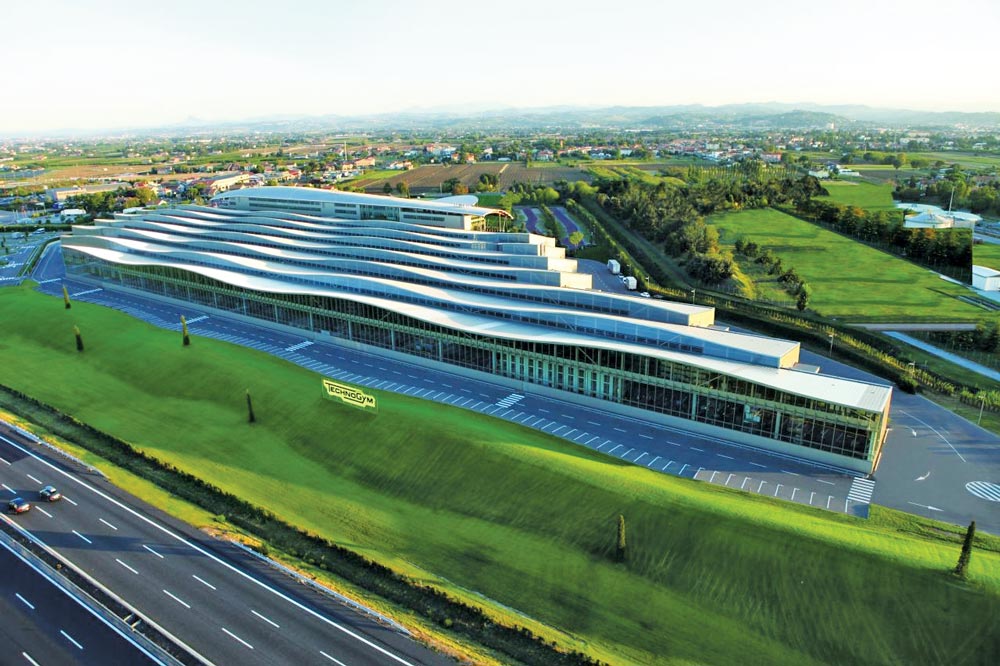 Two years back in Milan, the work of a young boy caught my attention. If you pass through his designs, you may not even stop. However, if you see what his furniture can do, people working in the corporate world are sure to find some solution to fitness at work. As I traversed through the beautiful hallways of Salone del Mobile 2019, I was glad to see that the trend is picking up well. Thankfully enough, design and technology are connecting and crossing paths in our lives for the better.
"A Place for Being" by Google presented an exhibition recently citing "scientific proof that design is important". It makes a visitor to wear a wrist band which is capable of recording the brain reactions giving different physiological information about levels of well being in different design space.
Gym equipment manufacturer, Technogym, who is the official supplier to the London 2012 Olympic games, has opened 'Technogym village' with a large area dedicated to wellness, physical exercise and education related to wellbeing.
Punjab and Haryana occupy top slots when it comes to burning agro waste. As per NASA Earth Observatory, 7-8 MT of leftovers are burnt after the harvesting season. Several diseases like asthma, bronchitis, retarded nervous system, and cognitive impairment are the result of inhaling harmful gases. A young startup from IIT-Delhi, Kriya Labs is working on using technology to reduce pollution levels in India by making cutlery from agricultural waste. The world is looking at technology with hope – the point where engineering & creativity meets.
6. Why Waste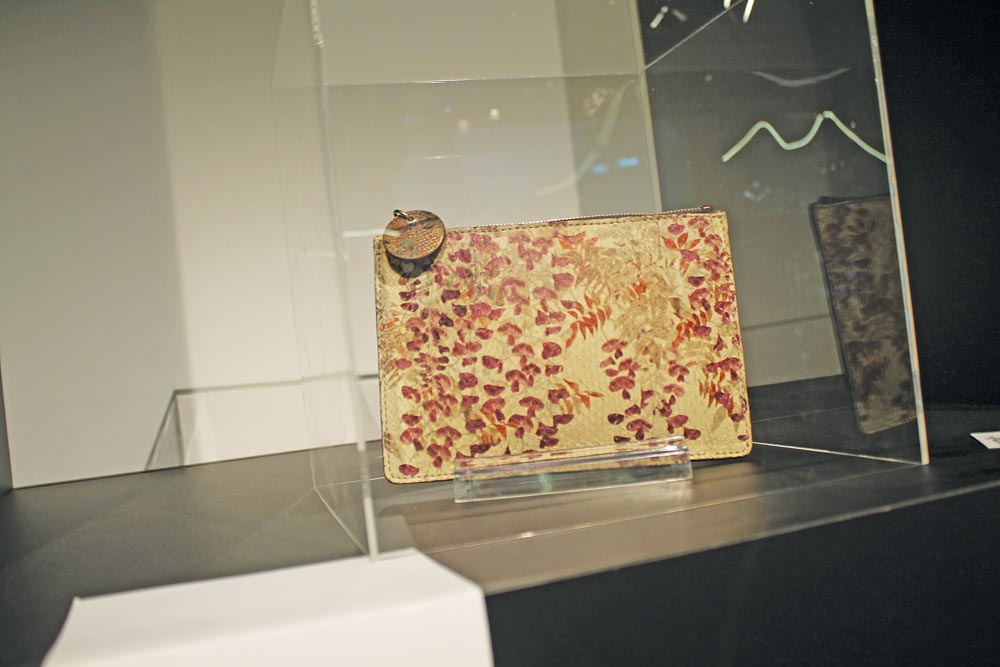 If humans want to survive, the eco-friendly solution is to
consume less. As designers and creators, we need to
find a positive de-growth. – Philippe Starck
This year is about going many notches deeper and taking sustainability and waste management most seriously. Students and researchers, while focusing on 'how to fix', are emphasising on 'how to not abuse at the first place.' The trend is to focus on contributing rather than extracting.
Designers are trying to use waste in a meaningful, functional way, for example, by creating lights, furniture and even clothes & accessories out of waste. Manufacturers are using waste as raw material wherever possible. However, interestingly, the focus is shifting from 'how to use waste' to 'how to not waste at all.' If waste at all happens in designing, then it needs to be used wisely. For instance, it is good to create a flower vase out of the waste of another product, but we need to think, now what happens to that flower vase after it wears down? How this waste is to be reused or recycled; how the cycle is to be completed – these are the issues that designers are focusing on now. 'Going circular' is the trend that I am referring to here.
7. PLANT of THINGS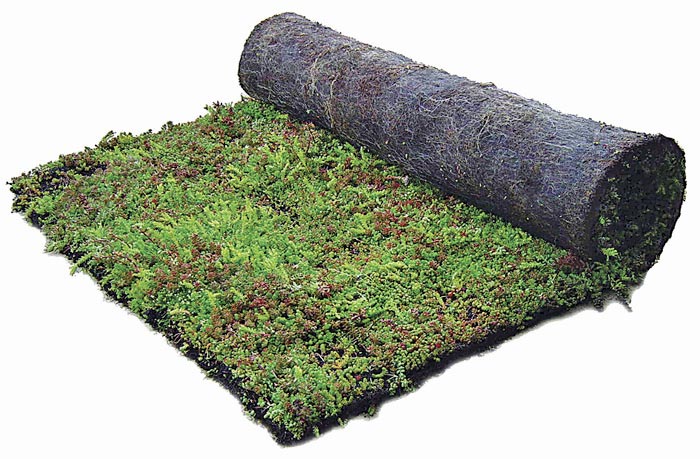 Just like IoT (Internet of Things) is permeating every sphere of our lives, I would say, the design fraternity is gearing up towards 'Plant of Things.' We have been recently witnessing much greenery in facades, rooftops and more. However, what is new? Designers are going a step further – they are trying to bring green to life within and with products! Be it furniture or wall decors; they are trying to make them more alive with plants. The trend is to make plants an indispensable part of our lives, through objects of daily use, such as making 'moss' a part of our office table top. Wow! For another project, Matilde Boelhouwer in his concept for Liveable Earth' designed a beautiful collection of artificial flowers that can convert rainwater sugary which can act as food for insect pollinators in emergency requirements. This kind of care for nature where design is used to address the very basic need of pollination and food for insects is observed for the first time. Way to go!
—————————–
Author – Vertica Dvivedi
First published by – Surfaces Reporter magazine, May 2019
NOTE: The images are selected from various sources, some for the purpose of reference only.