Women Entrepreneurship: Bringing new way of doing business
Women have always been entrepreneur within the four walls where she is calculative & innovative in terms of budgeting with limited resources. What are the few things women need to learn, in general, to be more successful as entrepreneur?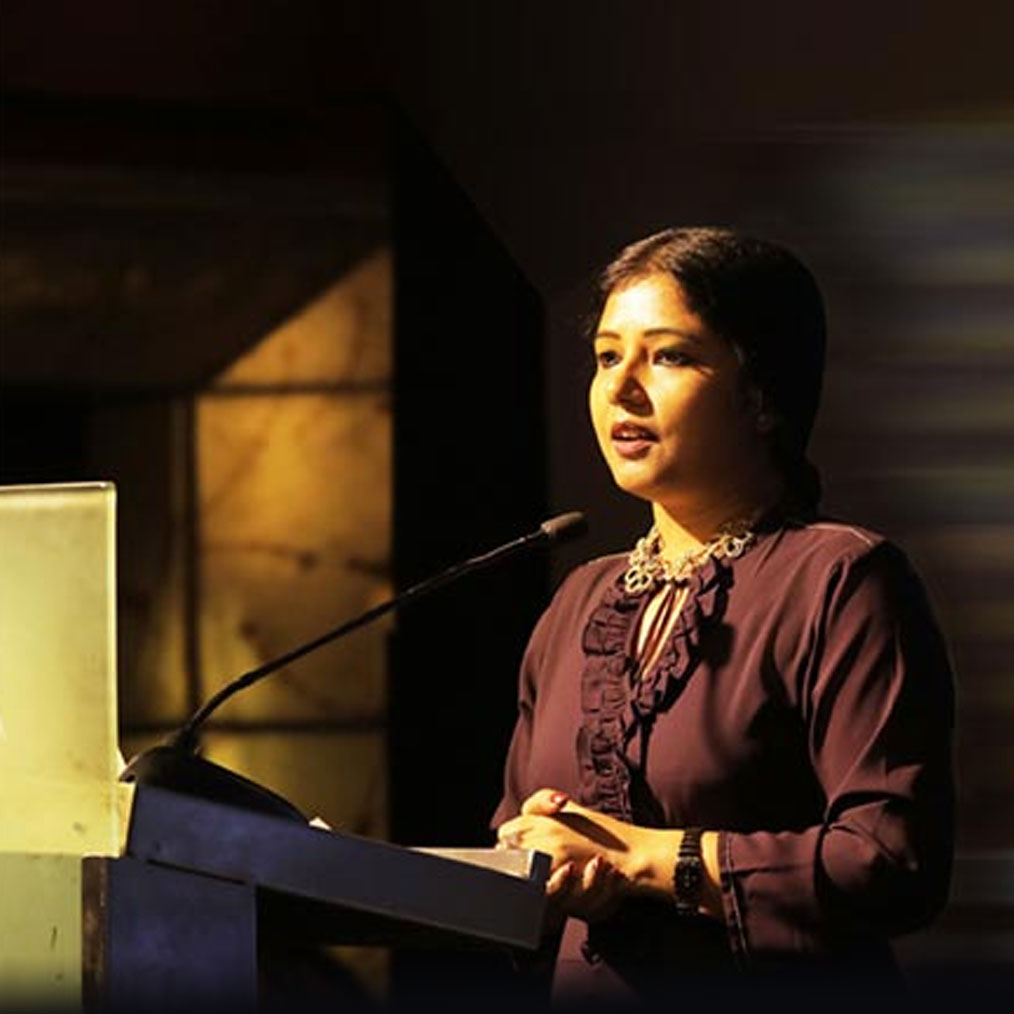 (This article was first published in www.businessEx.com on November 11, 2017)
Women Entrepreneurship: Bringing new way of doing business
– Vertica Dvivedi, Founder, WADe Asia, www.wadeasia.com, www.vertica.in
Since ages, women in India are managing home & kitchen. This notion about women as managers of domestic life is so deeply ingrained in the Indian society that it is difficult to change this attitude even today. However, change is happening. Today, women are successfully managing various avenues yet the entrepreneurial world is vastly male dominated.
Let me share an interesting perspective. I think, women have always been entrepreneur within the four walls where she is calculative & innovative  in terms of budgeting with limited resources (read financial management), using of waste material for useful purposes (read resource management), saving for the rainy day (read risk management), managing different moods of people in the family yet keeping everyone happy (read team management), and the point of all communication for kids and elders in the family (read communication management).
A research on "Women Entrepreneurship in 21st Century India" pointed that within entrepreneurship research, women entrepreneurship is considered as a separate branch of study. Men and Women have different approach towards business. As per biological determinism, women listen more to intuition & heart, resulting in being more sensitive. Entrepreneurs like Indra Nooyi and Kiran Majumdar Shaw have proved that women can learn the different nuances of business most suavely yet firmly retain the balance of being strong and sensitive leader. Ms. Shaw had once quoted, "I learnt that business was about being emotionally driven about investing, but being emotionally detached when it came to divesting and that's a very strong learning."
Women by nature are collaborative and resource aggregators. Business coach Joel Norton says, "Neurologically, women are programmed to work through issues in a more collaborative way. It is part of their thought process. Eight of out 10 women who work with me want someone they can bounce ideas off and talk through their plans. It's the synthesizing of the idea that's really important to them."
Collaborative nature makes women good team managers. As great resource aggregators, they are efficient in understanding talent & retaining them. That makes them good at client and vendor management as well.
Women are less prone to over-confidence, and comfortable in sharing their failures. Females hardly indulge in high risk areas. They are extremely calculative. Unlike men, majority of women do not aspire to build empires. They enjoy the little success that comes their way. Though India's high aspiring women entrepreneurs like Kanika Tekriwal of JetSetGo are changing the way we look at women as entrepreneurs, yet one cannot miss the fine balance in their approach.
Multitasking is the word so connected with women. When she brings this quality to work and learns to delegate, she becomes wonderful in execution. There is a great zeal in women to make things possible & perfect, at home and work. That leads her to learn best practices in balancing home and family. We are seeing a surge in successful women entrepreneurs. There is a major shift in the way family members and society perceive women today though a lot more change is needed.
With the qualities of being sensitive yet strong, wonderful resource aggregators, collaborative, multi-tasking, less prone to over-confidence, calculative risk-takers, and being able to balance work with family, women entrepreneurs are definitely changing the way of doing business. Having said all that, here are the few things women entrepreneurs need to pay attention and improve.
It is said that our strengths are usually our weaknesses as well. Women entrepreneurs are prone to impulsive decisions if they listen only to heart and do not involve logic in decision making. While executing multiple work and reaching short-term goals, long-term vision may be ignored. Delegation is the key. I find most women financially conservative which is good but many times this attitude restricts in scaling up. Generating start-up revenue and funds of scaling up are the areas where women are still evolving.
As founder of a platform for women in design, WADe Asia, the best advice I can give to women entrepreneurs is to find the right networking platform that helps them to learn, connect, and share. Men are continuously meeting & networking while women hardly network. In the ocean of their priorities while balancing home, kids, work, somewhere, networking takes a back seat. Thus, women who are part of business circles that facilitate networking are happier and do better than others who drive silo.
"Do not undermine your strengths and do not undervalue what you are offering" would be my advice. Last but not the least, they should learn to take short breaks, feel free to seek help and always take good care of health as a priority. Women entrepreneurship is a recent phenomenon in India and I can tell you that women are really learning very fast.
—
This article was first published in www.businessEx.com on November 11, 2017
http://www.businessex.com/article/Women-Entrepreneurship-Bringing-new-way-of-doing-business/61