The Price I paid for Perfection! And how I came out of trap with 'inspired delegation'
This article is a candid sharing from Vertica Dvivedi from being a 'perfectionist' to learning 'perfectionism with delegation'. Many of us are trapped with the beautiful shackles of perfection which one takes pride of. While this article is not against being perfectionist, it wants to show how obsessiveness in perfection harms someone.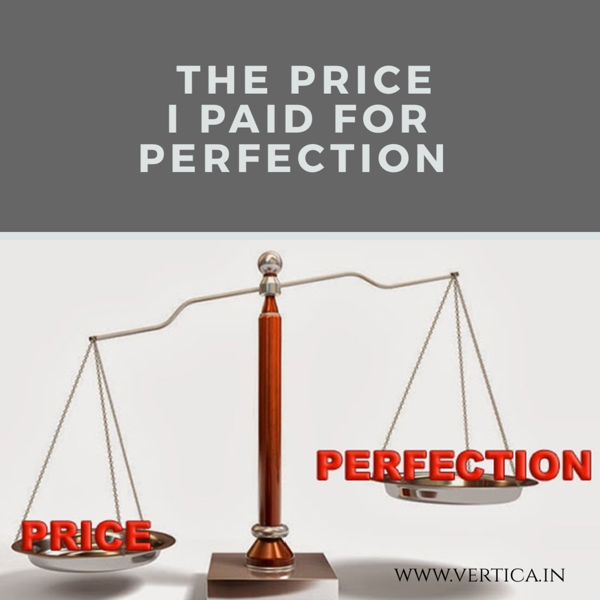 Are you a perfectionist?
Do you strive to be one?
Does flawlessness fascinate you?
Do you think perfectionism leads to excellence?
If any of these connect with you, we were on the same side once.
The idea is to walk you through my journey from just 'being a perfectionist' to 'perfectionism with delegation'. I learnt that being quintessential is only one element of advancement and not the soul of it.
Now when I look back, I remember how fanatic I was about taking everything onto me for the sake of 'the finest and the best' [which I so wrongly thought can only come from me] until I realised that this is actually an issue, closer to illusion, and only piling and delaying the work. Back then, the fear of 'What If' drove me hard:
What if, if the final produce has some errors?
What if, if I don't do it and regret it later?
What if, if the tonality goes off the way?
What if, if it does not sync with readers'/clients' expectations?
And, so many similar 'What ifs'.
And then all these 'What ifs' silently dragged me to the sweet & addictive world of PERFECTIONISM, a trap, fatal possessiveness, and the greatest myth ever that no one could do it the way I can.
It took me a while to face and accept that while perfectionism is not bad, balancing it with delegation is essential. I think that the pain and price [personal and professional] I paid for perfectionism drew me closer to my purpose. My WHY became bold and in the driving seat. Why am I in this business and where is it leading me to? A clearer 'WHY' also gave me the much-needed wisdom and impetus to peel the illusive crust of – being a perfectionist.
We all, the artistic genre, irrespective of the domain we operate in are prone to being Atelophobic – phobia of not being good enough or imperfection.
When I started to practice the lesser known, yet humongous power of 'inspired delegation', results were an eye-opener in the right sense. Today I operate with an attitude of: equip – delegate – empower and the outcomes which the team tosses surprise me. Have reset my mindset to – shall be able to do anything but not do EVERYTHING.
My not-to-do list has become equally or may be more important than the to-do list. 
Our work and life should be to strive for the 'acceptable perfectionism' and the ability to strike that 'ideal balance'.
My pursuit to find and fine-tune this symmetry is on and I will keep it fuelling with a combination of "Perfection + Inspired Delegation."
VERTICA DVIVEDI
vertica@wadeasia.com