To me, Milan has always been about designing across 360°. It was indeed an absolute pleasure to be in iSaloni 2018 a fortnight ago with my colleague Madhu. It was a mixed feeling where one part of me did not want to part with Salone del Mobile exhibition. While the other half was loudly calling and dragging me to the city, which is home to some of the legendary designers, architects, and their prolific installations. God was kind and we had our fair share of both.
Numbers speak for themselves. Salone del Mobile 2018 registered 1841 exhibitors and an overwhelming 4,34,509 attendees from 188 countries in 6 days!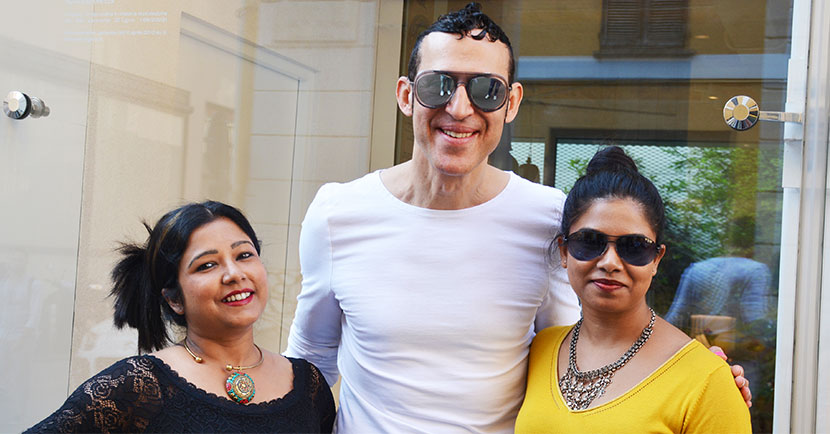 My days in Milan started in the wee hours around 5 AM with e-mails and warm cup of tea. By the time I was done with my e-mails and ensured that everything was satisfactory in India, it was time for a fun breakfast session with Madhu, who is equally fanatic about the scope, grandeur, and mesmerising indulgence of innovation in design.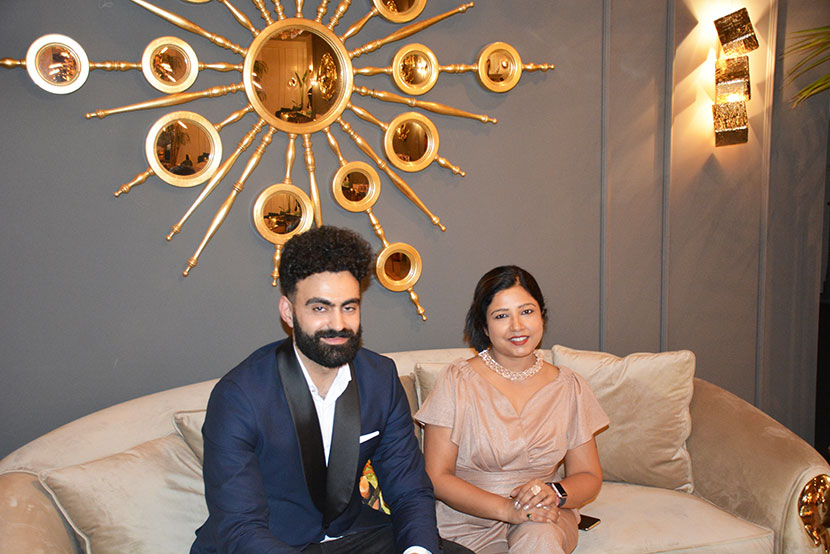 Madhu and I have tried to capture the event in around 3000 photos. We shall filter out the gems by carefully picking one photograph out of every 30 in our attempt to select 100 best designs, especially handpicked for you. The next issue of Surfaces Reporter will feature these specially chosen photos which are part of innovation from around the world.
It was definitely tough to be on toes throughout, however equally rewarding too. Countless hours of marching and standing on the first day itself took everything of us, but probably the curiosity to unveil the unseen, the fabulous work around us, and an undaunted spirit kept us moving. Although we did, whatever we could to assimilate the event and take back as much as possible, however, deep down I know, much more should have been done!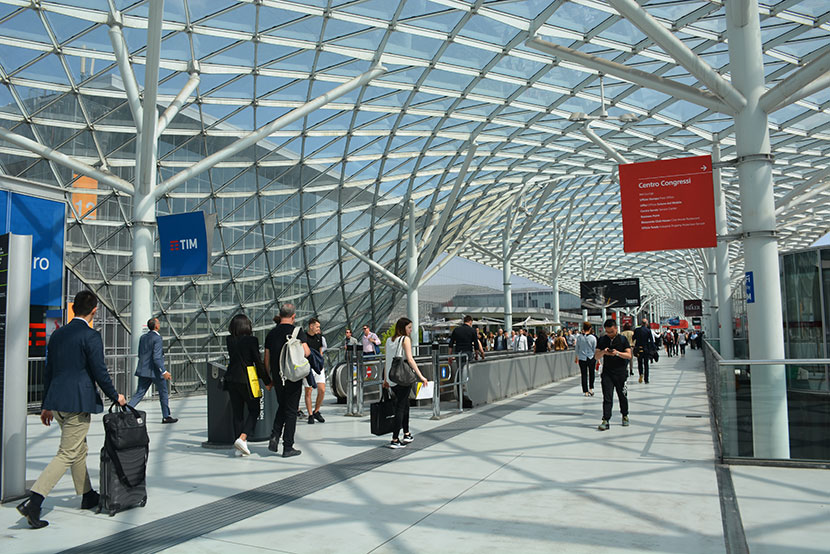 It is unforgiving to think of the many places we could not visit due to paucity of time; nevertheless, connecting and interacting with some great international designers quenched our thirst. Spending one of the evenings at Duomo was nice as usual.
It has been quite a few years, Surfaces Reporter (SR) is covering Salone del Mobile. During one of such visits, we decided to come up with a special issue on designs from Milan, now widely known as the Surfaces Reporter's 100 Designs from Milan (Check out 3rd edition here) and is the next issue as its 4th annual edition.
I would love to connect with designers from around the world to share their best shots for coverage in the upcoming issues. Stay connected!
Vertica Dvivedi
vertica@surfaces.in