#MyWADeAsiaMoment is the special hashtag created for anyone attending WADe Asia to share the moments of fun, joy, intense learning or the moments that touched them. It should be something about them in concern with WADe Asia. I am glad to share some of #MyWADeAsiaMoments, most of them I witnessed but could not photograph. So much I wished if my eyes could click photos!!! Some which were clicked that touched and moved me are:
1. With the youngest delegate of WADe – 2 months old
2. Moments with the legendary & inspiring Raj Rewal
3. When Mrs Helene Rewal met Nela D'Zoysa
4. Unexpected full house in the early WADe morning
5. The touching message from Ar Sheila Sri Prakash
6. The standing ovation after Ghatam
7. The small town boy who want to work for WADe
8. Little daughter with mom to receive the WADe Trophy
9. The 3 humble #MenWhoSupportWADe, we regard
10. Sleepless team at work post mid night
#MyWADeAsiaMoment No.1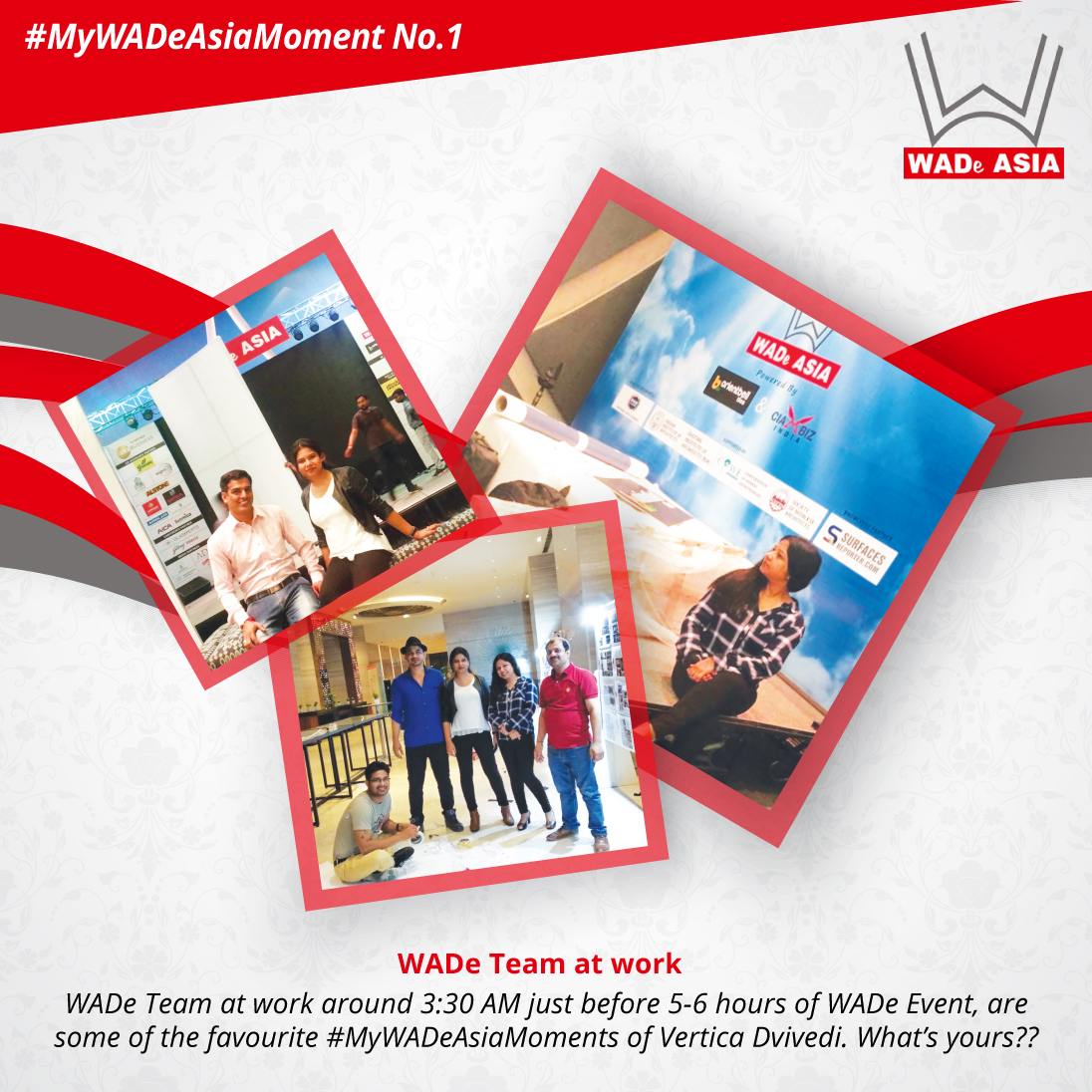 'Sleepless team at work captured on camera post-midnight'
Starting with the last one, I want to express my heartfelt love & gratitude for the team behind WADe Asia. Please join me to applaud the people who are tirelessly & passionately working for the cause that defines WADe Asia, some in the photos, some not.
CHECK THIS WEBSITE FOR MORE UPDATES